February 26, 2019
15 observations from 15 years in Legal Recruitment with Bygott Biggs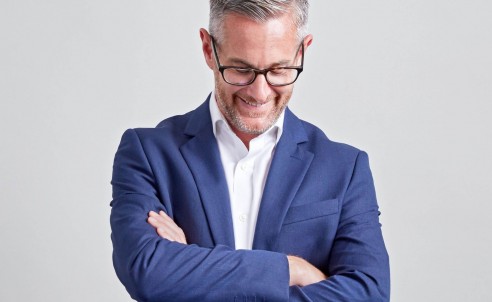 Next month Bygott Biggs will be celebrating 25 years in business.
Wow! That is quite the achievement!
The team and I were discussing this, when I was reminded that actually, I have been here for 15 of them. I hadn't really noticed this, as we know, time flies when you're having fun and doing something you love.

They've asked me for my reflections on my time here and in this career in general so here, appropriately, are 15 of them.
1) The way in which people want and expect to be able to work is changing and the biggest shift in attitudes has come in the last 5 years. The law firms who adapt best (particularly in respect of flexible working) are best placed to attract and retain the top talent.
2) Reputation is everything. Doing the right thing and honouring your beliefs won't always lead to a successful outcome but I believe it pays dividends in the long term.
3) Technology is changing the way we work and has implications both for the law and for recruitment. That said, what will always remain is people. Personal service will always be crucial.
4) Don't just chase the money. I speak to lots of people who are well remunerated but unhappy in their work. If you don't enjoy what you do, no amount of money is going to keep you motivated and engaged.
5) Surround yourself with people who lift you up, make you a better person and improve what you can do.
6) If you are seeking a promotion, take on more responsibility and replicate what people in that role are doing. Don't wait until the promotion before you make those changes, make your case for promotion much stronger NOW.
7) Work never stops but you can pause. It is tempting to fall into a pattern of working longer hours in the belief it will lead to success. It may BUT more often than not it can lead to burnout. Don't neglect your family and friends and do maintain interests outside of work.
8) Find your happy. Mental health is imperative to a successful work life. Find what makes you happy and make time for it. Just 30 minutes out of your day to do something you enjoy can pay dividends in terms of productivity and mental well‐being.
9) Make room for everyone. For a long time, you had to fit a certain type and have a desire to make Partner in order to have a successful career in the law. These days people have more varied ambitions and priorities (perhaps they always did). Law firms are beginning to recognise this and the best ones are taking steps to make room for people regardless of their career ambitions.
10) LinkedIn is a game changer. It is the biggest thing to happen to recruitment in the last 20 years. Now everyone has a database of potential candidates. That is why curating your own personal network is more important than ever. Not only that, but if people decide to reject LinkedIn (as with other social media platforms) they may be left with no network.
11) People buy people. Having a recognised and respected brand is important but bottom line, if someone doesn't like you, they won't want to do business with you. They might, reluctantly, use you once but they won't be back and they won't recommend you.
12) A goal without a plan is just a dream. If you want to achieve something in your career (or your personal life) you have to set out the steps to get there. Otherwise that goal will always elude you.
13) When good times go bad. When the market is buoyant, as it is now, it is easy to take your clients for granted. Having survived the last recession (having made some tough decisions), one unexpected upside was the genuine support and loyalty we received from our clients. This is something at the time that I found very touching and now I try very hard not to forget.
14) Don't neglect your holidays. It is easy to fall into a working pattern where you don't make time for travel. I have found that taking time out to travel has provided me with perspective and allows me to 'reset' and refocus on my objectives with renewed energy and enthusiasm.
15) Challenge your beliefs. When you have been doing the same thing for a long time it is easy to fall into a rut. By reading about how other people do things and by bringing in new talent with new ideas you can constantly challenge your beliefs and keep things fresh.
David Mayfield, Director – Bygott Biggs Legal Recruitment