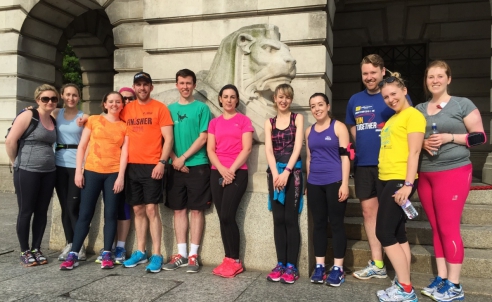 Lawyers in Lycra!
June 17, 2015
Lawyers on the run!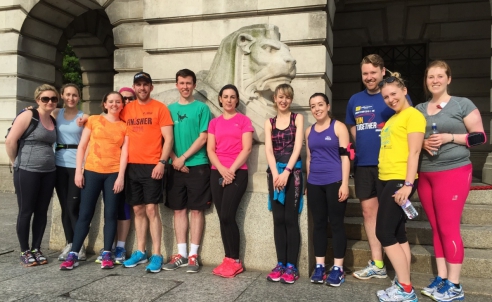 Last night saw the launch of the Nottinghamshire Law Society Running Group, led by our resident running man, David Mayfield and supported by Richard Betts and Sean Hooker.
Over a dozen of Nottingham's legal community enjoyed a gently paced run in the early evening sun. Runners of all abilities took part in a 3 mile route that started in Market Square before winding its way past the Theatre Royal, Nottingham Trent University and the Arboretum. We then did a loop of the Forest Rec (similar to the parkrun route, for those familiar), before returning along the same route back to Market Square.
Everyone ran at their own pace and there was lots of conversation along the way. Most ran the whole route but some used it as part of their run commute. David ran as a backmarker to ensure that no one was left behind.
We have been really impressed by the level of enthusiasm that has been shown for this group and expect the numbers to build over the summer. So, whether you are new to running or looking to set a PB in your next race, all are welcome at the Nottinghamshire Law Society Running Group.
You are not required to book a place but you can register your interest with Naomi De Silva at: naomi.desilva@cartwrightking.co.uk.
We meet every Tuesday at 6pm by the Left Lion in Market Square. Follow @BygottBiggs for updates. #NLSRG