May 11, 2016
New promotions & appointments at Bygott Biggs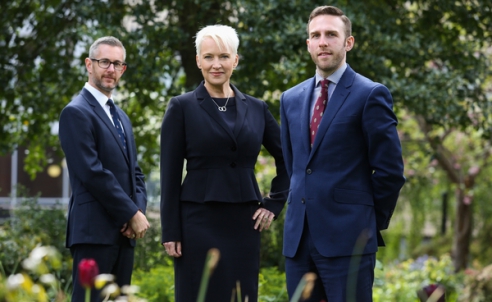 Leading specialist legal recruiter, Bygott Biggs today announces the promotion of David Mayfield to Director and Richard Betts to Associate Director.
'David has been a key part of our success for over 10 years and we are delighted to recognise his contribution and commitment to the business with this promotion' says Jane Biggs, founder and Managing Director.
David, 41, is a highly experienced legal recruiter with an impressive record for finding and placing talented solicitors, partners and in-house counsel across the Midlands.
Richard will work closely with the management team in his new role as Associate Director and will continue to build his profile across the region for placing lawyers at all levels in both private practice and the in-house legal teams of a variety of businesses from SMEs to large international plcs.
Richard, 29, joined Bygott Biggs in 2012 having originally qualified as a Barrister and undertaken Defence work for a large criminal law firm.
Recent appointments to the team also include Mike Green and Sean Hooker who are both graduates with Masters Degrees in Law and International Law respectively. They provide business support to the team assisting the fee earners in their recruitment activities and also undertake specialist research for key client projects.
David Mayfield comments 'these appointments underscore our commitment to continuing to provide the highest level of service possible to our clients and candidates within the local legal profession'.
'As we experience high levels of demand for talented lawyers currently we are keen to continue to grow our team and are on the look out for ambitious individuals with energy, ingenuity and high standards of professionalism.'
Managing Director, Jane Biggs finishes 'These appointments are a reflection of the quality of people within the business and we are excited to have grown our talent from within'. 
'Both David and Richard will play a significant part in ensuring that our business achieves its vision of continuing to be the market leader for placing lawyers with the best combination of talent, experience and potential to meet our clients' objectives.
For further information please contact Jane Biggs on 0115 9480084 or email jane@bygott-biggs.co.uk
Visit our website at www.bygott-biggs.co.uk, join our twitter feed @BygottBiggs or see our LinkedIn page at Bygott Biggs Legal Recruitment.