May 23, 2018
Paralegals - The force driving the legal sector?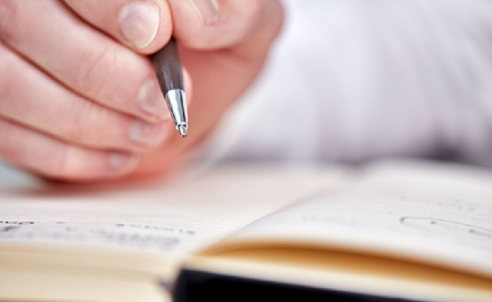 Nottingham-headquartered legal recruiter Bygott Biggs' dedicated Paralegal and Business Support Services division continues to thrive. The team assists law firms and in-house legal teams with their increasing demand for non-qualified legal personnel.
The team which is led by David Mayfield has recently recruited Dominic Gooch as a Paralegal and Support specialist. Dominic commented that he has seen a healthy number of Paralegal opportunities since the new year which provide an excellent gateway to those who are looking to gain quality legal experience.
Dominic makes a number of observations about Paralegals which he has discovered since joining Bygott Biggs:-
Firstly, it may be useful to explain what a Paralegal is – according to The National Association of Licenced Paralegals a Paralegal is a "person qualified through education and training to perform substantive legal work that requires knowledge of the law and procedures but who is not a qualified Solicitor, Barrister or Chartered Legal Executive".
One of the fastest growing sectors within the legal profession – it is estimated that there may be 80,000 Paralegals in the UK Legal Sector, so whilst training contracts are becoming harder to come by (in 2016, 3,728 new traineeships were registered with the SRA) Paralegal roles can provide an excellent alternative to gain some quality legal experience.
Fee earning responsibilities for Paralegals - Paralegals are no longer being used as merely a support function for senior lawyers in private practice and in-house legal teams and are starting to take on responsibilities that have been traditionally associated with qualified personnel. Bygott Biggs has seen evidence of this being particularly prominent in commercial property, residential conveyancing and personal injury with more and more Paralegals taking on caseload duties.
Paralegal experience can help lead to a Training Contract - It evidences you know how to apply your theoretical knowledge in a practical environment.
Provides an alternative route to qualification - Working as a Paralegal can also open a path to qualifying via 'equivalent means' where one's work-based learning can be used as an equivalent to some or all of the stages of the legal practice course. Increasing numbers of legal professionals are qualifying through 'equivalent means' (2016 saw the number of LPC graduates who successfully qualified through this means surpass the 100 mark) or through CILEx (to become a Fellow of CILEx you must complete at least 3 years qualifying employment)
Less expensive than the traditional route to qualification - Over 100,000 people have chosen CILEx as their route to qualify as a lawyer since 1989, with over 250 Chartered Legal Executive Partners in law firms as of 2015. One reason for the increased popularity in the CILEx route might be due to the difference in costs against the legal practice course. To complete the full course of CILEx without any previous education will cost a total of £9,859 over five years, which compared to the LLB (Hons) is nearly the cost of one years' tuition fees let alone the additional cost of the Legal Practice Course which can cost a further £10,000 or more dependant on institution.
You can also become a Legal Executive through the Graduate Fast-track Diploma route, which allows LLB graduates to come a fellow after three years' qualifying employment. The Graduate Fast-track Diploma will cost you a total of £3,253, again far lower than the Legal Practice Course.
A more diverse workforce - The CILEx route has proven particularly successful in diversifying the legal sector with 74% members being women, more than a third of new members being black or of ethnic minority and 75% having attended a State school. Some of which might be attributed to the more affordable membership fees highlighted above, making the legal sector more accessible to a diverse range of entrants.
The changing landscape of the legal sector has meant that Paralegal experience is becoming more valued by law firms and is paving a way for graduates to have a successful career in the law without following the traditional training contract path.
Bygott Biggs has experienced a busy start to the year in terms of Paralegal recruitment and is expecting to see this trend continue throughout the year. We have seen roles available across a variety of disciplines since the start of the new year, with property (commercial and residential), personal injury, litigation (commercial and civil) and private client proving to be buoyant areas in 2018.
For further details about available opportunities or to discuss your career as a Paralegal more generally, call Dominic on 0115 9480084 for a confidential discussion, or email dominic@bygott-biggs.co.uk.