February 20, 2018
Talented heads can be turned in the transfer window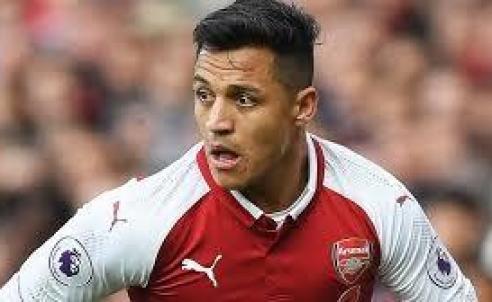 It has been an 'interesting' couple of weeks for an Arsenal supporter in Nottingham.
Firstly, there was the small matter of THAT game at the City Ground. I was really looking forward to sharing the experience with local friends and colleagues and a fair few clients.
Let's just say, I had even more emails than usual the following Monday morning!
Still, as MOST football fans will tell you and of course the tabloid press and Sky Sports News, January is a time for MAJOR excitement as the much-maligned Transfer Window is thrown open.
A Pandora's box of speculation, rumour and counter rumour flies forth. Players who haven't played much begin muttering via their agents about new challenges, first team football, settling families. They are sending up all manner of flags to alert new clubs to their potential availability.
But it isn't just the forgotten men, languishing on the bench or in the reserves. It is also the star attractions that start to become part of the narrative. The likes of Alexis Sanchez, our main man.
Without boring you with the details, he has been nearing the end of his contract for some time, along with another star player, Mezut Ozil. The new money at Manchester City has seen them unofficially flirt with the player for the last year and the smart money was on that move. 
It seemed to make sense. New challenge, BIG final contract at the top of the game. A chance to play under the much-vaunted Pep Guardiola.
However, at the last minute, a familiar face entered stage left into Arsenal's transfer window. Manchester United. They've poached our top talent before in the shape of Robin Van Persie. He was of a similar age, at the peak of his powers. Perhaps he'd reached his peak.
In hindsight, it appeared he had plenty of life left in him yet as United strolled to the title, 'RVP' leading their charge.
So, we all know what happened next. Or you will if you follow football. Alexis had his head turned by City first but then United. He's moved to the latter to bolster their faltering title bid, weakening City's potentially unstoppable machine if they had signed him and of course Arsenal's too. Although we have got a great player in exchange in Henrikh Mkhitaryan - a player who does appear to suit our style of play.
There may even be more arrivals.
My point is, star talent is hard to attract and even harder to retain and replace. January is a time of reflection for many. We do not have a Transfer Window in the legal sector but it is always effectively 'open'.
What are you doing to recognise and protect your top talent? What plan do you have in place to attract your next star player? Do you have a long-term view?
What if one of your star players has his or her head turned? Is it a genuine move or a bid to get a better contract?
Beware the January Transfer Window and remember which side of it you want to be on.