June 19, 2018
World Cup 2018 is now in full swing – so too is the September 2018 NQ market.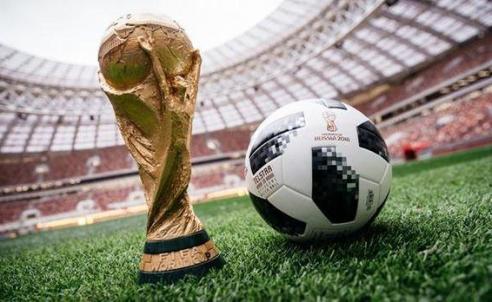 It's World Cup mania in my house at the moment. Yay to England beating Tunisia 2-1 last night! Boo to tears on the school run this morning when we lost our England flag (it flew out of the car window whilst my two little boys were busy swapping their Panini World Cup stickers).
There's plenty of swapsies going on up and down the country too, with final seat trainees keen to line up the best opportunity possible for September. The NQ transfer window is certainly in full swing with virtually all the firms having now issued their internal offers with many on the hunt for additional resources at the NQ level.
If you're training with a Championship firm but would like a step up to the Premiership, this is the time to be looking. With opportunities across the UK in all major disciplines, please get in touch if you'd like to know what your options are.
A selection of some of the instructions we received in the last week or so include:
West Midlands
Construction Litigation NQ, National Firm, Birmingham
Commercial IP IT NQ, International Firm, Birmingham
Construction NQ, International Firm, Birmingham
Construction NQ, Top Tier, Birmingham
Family NQ, Pre-eminent firm, Birmingham
Banking Litigation NQ, International Firm, Birmingham
Employment NQ, International Firm, Birmingham
Banking NQ, National Firm, Birmingham
London / South East
Commercial Litigation NQ, National Firm, London
Employment NQ, National Firm, Northern Home Counties
Real Estate NQ, Top Tier Team, Thames Valley
Property Litigation NQ, Mid-Market Firm, London
Employment NQ, National Firm, Thames Valley
Clinical Negligence NQ, National Firm, Thames Valley
Property Litigation NQ, Heavyweight Firm, Cambridge
North
Corporate NQ, National Firm, Leeds
Property Litigation NQ, Pre-eminent Firm, Leeds
Regulatory NQ, Top Tier Firm, Leeds
Insolvency, Top Regional Firm, Leeds
Commercial Litigation NQ, National Firm, Leeds
Employment NQ, National Firm, Leeds
Corporate/Commercial, Regional Firm, Sheffield
Clinical Negligence NQ, International Firm, Sheffield
Real Estate NQ, International Firm, Sheffield
Banking NQ, National Firm, Manchester
Real Estate NQ, International Firm, Manchester
Corporate NQ, International Firm, Manchester
Projects NQ, National Firm, Manchester
East Midlands
Banking NQ, National Firm, Nottingham
Commercial Litigation NQ, National Firm, Nottingham
Banking Litigation NQ, International Firm, Nottingham
Real Estate NQ, National Firm, Nottingham
Corporate NQ, National Firm, Nottingham
Construction NQ, National Firm, Nottingham
Commercial / TMT NQ, Pre-eminent Firm, Nottingham
Real Estate NQ, Top Firm, Leicester
Residential Conveyancing NQ, Boutique Firm, Nottingham
Residential Conveyancing NQ, National Firm, Nottingham
Commercial Health NQ, National Firm, Nottingham
For a confidential discussion, please contact me:
kelly@bygott-biggs.co.uk / 0121 296 8400