July 18, 2019
5 key factors for Millennials as they begin their legal careers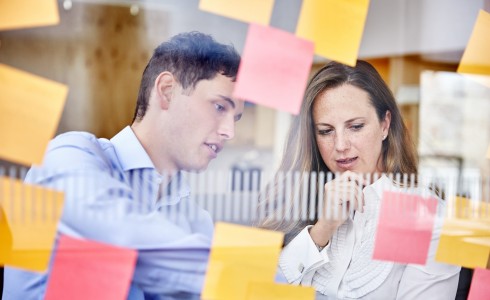 Following our 25th anniversary party last week, we sat down with Dominic Gooch, a colleague who wasn't even born when Bygott Biggs was set up, to discuss how Millennials view loyalty in the workplace.
For my final piece in this 3-part series I will discuss how Millennials can best position themselves in the marketplace. Although they are certainly changing the landscape of the legal workplace, there are some key concepts to consider as a Millennial in the market.
Firstly, what is important to you?
Work out what is important to you in your career. If you are considering your options, keep the motivation to your search are the forefront of your decision making. You have made your decision to look elsewhere for a reason, if you take a role which does not satisfy this reasoning then you are likely to find yourself unhappy and having to look at your options once again. Too many moves in a short time will put you in danger of being considered a risk.
You will have to be prepared to make compromises in order to achieve what is important to you for the long term. I believe this is particularly important when considering practice area. If you are not currently enjoying your practice area and see your long-term future in a new discipline, then a move is possible, but the short term compromise may be salary. This is where it is important to keep your original objective central to your search - you may have to fall behind on salary for a couple of years in order to achieve long-term happiness both in work and your personal life. Surely this is a trade worth making?
Remember, don't overplay your hand!
One thing to bear in mind as a Millennial is the level of bargaining power you have in the market. Whilst the market is changing, and Millennials are very much part of the driving force behind that, there is a limit to the bargaining power you have at this stage in your career.
Although firms are making strong efforts to attract, engage and retain Millennials, they still have to balance business needs with an individual's own personal aspirations.
If you have achieved a job offer it is worth noting that there are limits to how much scope for negotiation there will be on elements such as flexible working and a higher salary if this doesn't fit with the needs of the business. We have had instances where candidates have pushed too far on certain points resulting in the offer being withdrawn. Do you really want to lose out on your dream role which would progress your long-term career for an extra £1000?
Millennials are certainly changing the landscape of the legal sector and there are a lot of positives to the changes they are bringing about. In order to remain attractive to this new generation of the workforce, firms are going to have to better understand their motivations and adapt. However, this will not happen overnight and Millennials need to be alert to the commercial motivations of employers.