October 12, 2022
'A Day in the Life of' Peter Wood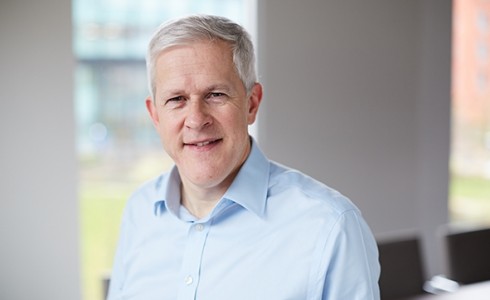 Specialist subject (legally speaking):
I am a Partner in the corporate team at international law firm, Addleshaw Goddard. My main focus is working on private equity transactions, mostly acting for private equity houses but also for management teams and for companies backed by private equity on bolt-on transactions / exits.
I also work on mergers and acquisitions for privately-owned companies, which could involve a sale to a private equity buyer. Often, we are working on transactions involving companies overseas, particularly in the US and Europe. The private equity transactions we work on are becoming increasingly complex and of high value so having a great team around you is super important. 
Specialist subject outside of work:
I enjoy spending time with my wife and 3 children and also running, walking, cycling and playing golf (when I can find time). I enjoy watching most sports, particularly football, horse racing and …. darts (my guilty secret)!
Based:
I am based in Leeds, but my job often takes me to Manchester, London and elsewhere in the UK and further afield. My home is just outside York. I am originally from Doncaster, a picturesque little village in South Yorkshire!
Business lunch - what am I ordering?
I am ordering (in sous le nez) a salmon-on-brown sandwich with some fries. If we are celebrating a deal, I may treat myself to a glass or two of white wine!
One book and one album I will never tire of?
I enjoy historical books / novels - anything by Antony Beevor, particularly "Stalingrad".
Stone Roses is probably an album I could always listen to and has happy memories for me of school / early university years.
What attracted you to the profession:
My brother, who is a few years older than me, went into the profession, as a personal injury lawyer. I did some work experience when I was at school with his firm and enjoyed it. There was nothing else that appealed to me so a career in law it was for me.
What would you change about it:
I think the profession is still not as diverse as it could be. At AG we are taking great strides to change this – for example with our apprenticeship programme, which is an excellent route in for people that may not, for whatever reason, have gone down a more "traditional route" into the profession. We are seeing some very talented and hardworking people join us through the programme. 
It's the weekend - what are you up to:
Up early, I don't like lie-ins, and probably some form of exercise or a walk with the dog with my wife. Get my chores done (ironing, cleaning the car and some gardening if it's the Summer). The children are quite busy with sports / seeing friends so often need transporting somewhere or the other and we also usually have something on with friends or family. Often, I have to do some work emails / calls / document reviews to do, especially if we are coming towards the end of a transaction.
The best piece of career advice I ever received was:
No specific piece of advice springs to mind but I have worked for many years now with and opposite many talented and inspirational lawyers from whom I have learned a lot and am still learning from.