August 04, 2022
'A Day in the Life of' Lisa Botterill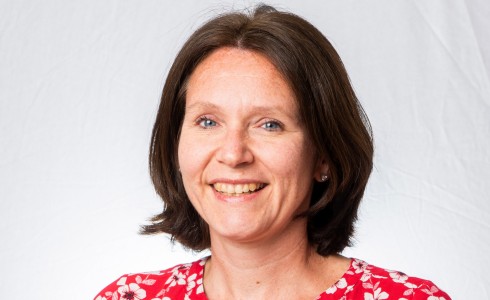 Specialist subject (legally speaking):
Corporate, which covers a multitude of things, but basically I act for clients on anything to do with business ownership and funding. This includes acquisitions and sales as well as shareholder arrangements and share ownership. I also have a specialist interest in the sale and purchase of care homes and property developments sold by way of share sale.
Specialist subject outside of work:
Running and football. I am a keen runner and member of my local running club. My friends and I talk ourselves into all sorts of running challenges culminating in the Loch Ness marathon in 2022 which I only entered 3 weeks before. I am also a Leicester City season ticket and follow them home and away with my family including some trips abroad to some interesting places.
Based:
I am a Leicester girl and have always worked in Leicester but have a wide range of clients based across the county and we now work as an East Midlands team.

Business lunch – what am I ordering?
More importantly where are we going? I have favourite places in Leicester where I like to go, mainly small local places that have survived the pandemic who I like to support but it would generally be something Italian.
One book and one album I will never tire of?
Because the day job involves so much reading I generally only read junk when I go on holiday. The book I have read the most often is a children's book called "Six Dinner Sid". It was my youngest son's favourite book about a cat that met a Scottish wild cat and it had to be read with my best Scottish accent.
I like a pretty wide range of music but my guilty pleasure is Take That – but only their recent stuff - so probably The Circus.
What attracted you to the profession:
My dad was an accountant and I didn't like maths so I decided to become a lawyer instead. I was good with words, having studied languages although as a corporate lawyer an understanding of accounts is important so I do still have to deal with numbers as part of the job.

What would you change about it:
Actually I think it is changing for the better at the moment and Shakespeare Martineau is at the forefront of that culture change.  We all know what we need to do to deliver great client service, but we can do this without sitting in the office for long hours. Trusting people to deliver and giving them the flexibility to do this in a way that works for them and the firm is a refreshing change.
It's the weekend what are you up to:  
Parkrun on Saturday morning, football on Saturday afternoon and then taxi to the kids' various football matches on a Sunday as well as fitting in a long social run with friends if possible.
The best piece of career advice I ever received was:
I haven't really ever had any memorable career advice, however my mantra is to treat people as I would like to be treated.