July 13, 2022
'A Day in The Life of' Roland Gray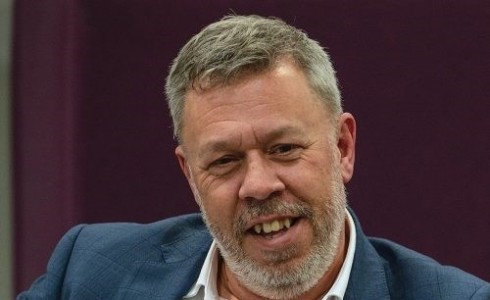 Roland Gray, Partner with Browne Jacobson.
Specialist subject (legally speaking):
I am a transactional real estate lawyer primarily in the retail and leisure sector.
Specialist subject outside of work:
Cars - a sadly encyclopaedic knowledge of makes and models of cars of all types
Based:
Nottingham as a home office, but often travelling to offices in Birmingham, Manchester and London. I live in rural Northamptonshire.
Business lunch – what am I ordering:
Chicken caesar salad - those who know me know that I might order fish and chips or a club sandwich with chips, but they will also know I need to lose some weight!
One book and one album I will never tire of:
Book - obvious choices, but for the immersion into a different world, Lord of the Rings - at the moment, Strength to Strength by Arthur C. Brooks.
Album - depends very much on mood, but Love Songs for the Silverman by Ben Folds, 3+3 by Isley Brothers or something by New Street Adventure.
What attracted you to the profession:
Not sure I was attracted - parents both had jobs in justice / probation which probably rubbed off on me. My 6th form tutor laughed when I suggested law as a University option until he realised I was serious, that probably spurred me on a little. After that, meeting an excellent mentor as a student/trainee.
What would you change about it:
About the profession? Where to start.... loads of things. The lack of social mobility and thereby the injustice of opportunities to get into the law - continued imbalance and inequality within larger firms - modernising the way we deliver services, so that we embrace new methods more quickly - making future lawyers more rounded (or O-shaped) in their experiences and skills as they start their career - removing those in the profession who still find it helpful or empowering for them to 'win' a negotiation (there is too much adopting of positions and not enough collaboration), most of our goals in life can be collaborative - genuine autonomy and agility for all in a law firm, not just those that have the hierarchy or position that entitles them to it.
It's the weekend what are you up to:
Family time - probably a round of golf with friends -  maybe a coffee or lunch out somewhere, ideally getting out and about (fresh air / views etc) - if there is time, going to watch some classic motor racing - go for a swim, watch a movie..
The best piece of career advice I ever received was:
I cannot recall a specific piece of advice, there have been lots of people however that have influenced me, perhaps without knowing it. I guess my university placement lecturer at Nottingham Trent by telling me to 'Grab it. Fool!' when I asked him if I should accept a Training Contract offered to me by the firm I went on placement to - I had forgotten to apply and they offered me a position without prompting, it would have been madness to say no!