January 06, 2022
A Day in the Life of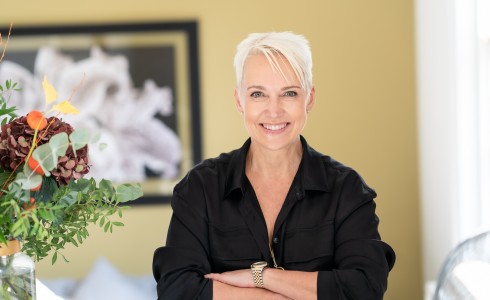 This month we kick off with the first in a new series of 'A Day in the Life of..' where over lunch (virtually or possibly even in person with real food and drink..!) we will be conducting Q&A with a carefully curated selection of lawyers with interesting stories to tell.
To begin, we thought we'd speak first to Bygott Biggs founder and Managing Director Jane Biggs.
Specialist subject (legally speaking):
Legal recruitment specialist – placing lawyers with private practice law firms and in-house legal teams, advising on recruitment and retention strategies and involvement with law firm merger and acquisitions.

Specialist subject outside of work:
Amateur in architectural and interior design - a grand way of saying 'attempting to rebuild a derelict old cottage in the country' involving navigating through complex planning minefields, dealing with Bats and Great Crested Newts, public footpaths and not least, village politics. I have a new found respect for planning lawyers!

Based:
No longer a slave to the daily city centre commute we have just moved our offices to a country location at The Engine Yard at Belvoir Castle.
Business lunch – what am I ordering?
On the basis this is now a rare treat rather than a regular occurrence, something naughty.. halloumi and mushroom burger with fries!
One book and one album I will never tire of?
I literally read anything and everything so it's hard to pin one book down. Recently I have enjoyed dipping in and out of Charlie Mackesy's 'The Boy, The Mole, The Fox' – such beautiful artwork and lovely, thought provoking messages for the day, reminding us to take care of ourselves and those around us.
All time favourite album is easier: Sade – Diamond Life. It never ages.
What attracted you to the profession:
As a recruiter for the legal profession, there's never a dull day. Working with such a diverse range of individuals all practising in different areas of law keeps me on my toes. I might be working with a criminal lawyer one day and a corporate tax lawyer the next.

What would you change about it:
The long working hours culture that still exists in some law firms and seems a pre-requisite to success. If we have learned anything over the last 18 months it is that finding a healthy balance between work and life is so achievable. The firms recognising this are winning the battle for talent!
It's the weekend what are you up to:  
My aspiration is to become a hermit! The reality is that I can't say 'no' to an invitation to a party!
The best piece of career advice I ever received was:
'Do what you say you are going to do. And try to do it a little better than you said you would.'