June 01, 2021
Future of the Workplace Survey - The Results!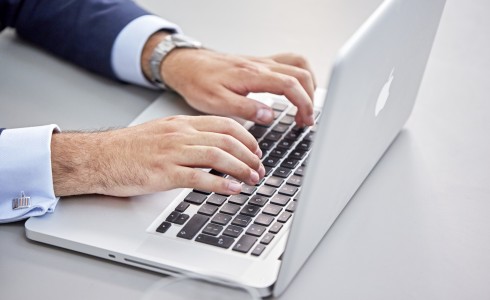 Who could foresee in March 2020 when the pandemic first started that more than a year later law firms would still be operating via remote working?
For a profession which has traditionally relied heavily on face to face meetings with clients and colleagues the last 15 months has seen more change to lawyers' way of working than ever before.
Technology has played an important part in facilitating this new way of working but there has also been a huge see change in the attitude towards work / life balance and how much time is actually necessary to spend in the office.
Mental health and well being has become an increasing focus for law firms as they try to find the right balance of office / home working.
We canvassed the thoughts and opinions of over 1000 lawyers and the results look set to provide a blue print for both lawyers and law firms considering the workplace of the future. Read on for further details.
1. How often were you in the office last year?
    Daily      29%
    Weekly  17%
    Monthly 17%
    Never    37%
Not surprisingly the majority of respondents didn't go into the office at all last year. However, a remarkably high number of respondents continued to go into the office on a daily basis.
2. Did you miss being in the office?
   Yes              60%
   No               9%
   Sometimes 31%
Most people missed being in the office and only a very small percentage did not miss being in the office at all.
3. What did you miss?
The 'buzz'                                                   25%
Colleagues                                                 47%
A defined workspace outside of the home 28%
Nearly half of all respondents missed their colleagues. Nearly a third missed having a defined workspace outside of the home and a quarter missed the 'buzz' of the office.
4. When things return to 'normal' how do you want to work?
Office                    15%
Home                    10%
A blend of the two 75%
An overwhelming majority of respondents want to see a blend of working from the office and home working.
5. Do you think an element of remote / home working is now a critical option for employers to offer?
Yes  96%
No   4%
Almost all respondents feel remote / home working is now a critical option for employers to offer.
Status
Partner / Director / In-house Legal Counsel   44%
Associate / Senior Associate                          35%
NQs                                                                 8%
Trainees                                                          5%
Legal Execs                                                    6%
Paralegals                                                       2%
In our survey of over 1000 lawyers, just under a half of respondents were in senior / leadership positions and just over a half were fee-earners.
What did you miss about being in the office? Comments included:
'The chance to learn from others what is going on around me'

'The ''can I ask you a quick question?'' opportunities'
'Client meetings, networking and going out for lunch'
WFH ' is a big problem for work life balance as I just keep on working'
General comments included:
WFH ' is a step forward in respect of climate change as well as providing a much needed balance where employees well being is concerned;

'It must not be forgotten that a law firm operates to deliver a service for its clients and is not there for the (sole) benefit of its lawyers'
'For a business there are many aspects to consider such as the sustainability of having an office barely occupied'
'It will be limiting on recruitment where employers are not willing to offer a blend of working'