July 26, 2019
'Looking for more' - the evolution of legal recruitment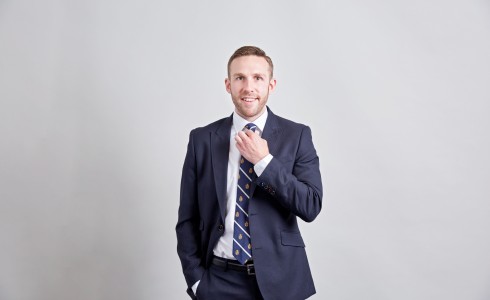 In our final blog of this series to celebrate our 25th anniversary, we sat down with Associate Director Richard Betts.
Richard joined us towards the end of the global recession and has witnessed the market improve and slowly build to what is now a very buoyant recruitment market (despite Brexit looming). 
In 2012, when I started recruiting having moved from criminal defence work, there were very few options for candidates. This is in stark contrast to the current market, where there continue to be opportunities for candidates to move and improve in their career.
Looking for more
Candidates now have very different objectives in mind when they are considering a potential opportunity. Many individuals I consult with look for more than the role itself, prioritising a modern and rewarding working environment which offers the possibility of flexible and/or home working.
Thankfully, law firms and in-house legal teams have reacted to these changes in the market and have adapted and developed as businesses to attract and retain the very best talent in such a competitive market.
Not only has the market changed but we at Bygott Biggs have too.
We've made a number of key strategic appointments with great success, created a new Paralegal and Support Staff division and expanded from our East Midlands base in Nottingham to open offices in Birmingham, Leeds and Manchester, enabling us to now offer a service across the country.
In-line with many of the clients we recruit for, we also no longer prescribe to traditional office attire or regular "9-5" office hours. We embrace a more modern approach, where suits are no longer the norm and our hours are more flexible and adaptable to each individual's commitments outside of work.
Speaking personally, I am now perfectly able to balance my working day around my young family and interests, which is critical for me and for the great majority of candidates I speak to.
Although I have witnessed many changes here over the last seven years, Bygott Biggs remains true to its commitments made 25 years ago, offering an unrivalled personal service executed in the right way with trust, honesty and integrity.
It is this approach, tweaked and refined with every new opportunity or challenge, that ensured Bygott Biggs became and has remained, a trusted recruitment partner to law firms and in-house legal teams across the UK.
All I can say is that I look forward to what the next 25 years has to offer.