July 10, 2019
'Loyalty is dead' - culture, flexibility and scope for progression are the key for Millennials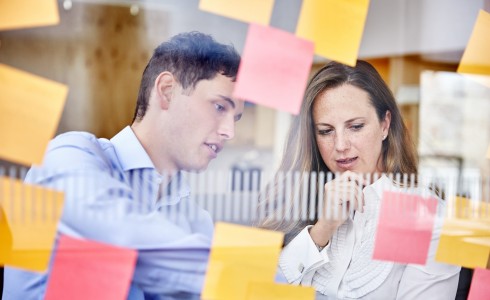 With our 25th anniversary party just a few weeks away, we sat down with Dominic Gooch, a colleague who wasn't even born when Bygott Biggs was set up, to discuss how Millennials view loyalty in the workplace.
Last time around I discussed motivation and Millennials, this time, I wanted to examine how my generation tends to look at loyalty.
For starters, Millennials are likely to consider their options more frequently than previous generations. The negative connotation that has traditionally been associated with frequent job moves is starting to diminish.
Millennials view job moves as an opportunity to broaden their knowledge base and gain more varied experience. This is something I have experienced speaking to candidates at work as well as friends and family in and outside of the law. Loyalty to employers is also reducing, as Millennials are likely to consider a move if they do not feel their current role is offering exactly what they are looking for.
This shift means Millennials' attitudes towards job security is also changing. Millennials are becoming less concerned with their job status and the guarantee of progression. They are starting to place more emphasis on the culture of the firm and flexibility, as discussed in the previous article.
More and more Millennials measure success by a varied portfolio of roles/work and by their work life blend rather than the traditional job progression. Millennials also set store by the clients they work for and the work or matters they are involved in.
However, I would like to mention that this change in attitudes typically seems to take place at a particular point in a Millennial's career. In the very early stages, such as with Paralegals or even newly-qualified solicitors, Millennials are very focused on making sure there is scope for progression. Once their career has matured slightly, this is where the other motivating factors and changing attitudes to progression tend to take place.
For my final piece in this 3-part guide I will switch to the candidate and examine the market from the point of view of what Millennials can do to boost their own career prospects.