June 17, 2019
Work-life balance v Work-life 'blend' - Millennials and the legal market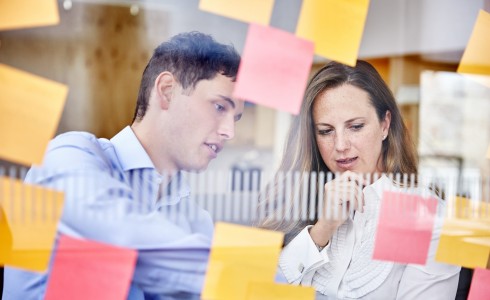 With our 25th anniversary party just around the corner, we sat down with Dominic Gooch, a colleague who wasn't even born when Bygott Biggs was set up, to discuss how to attract and retain Millennials.

I joined Bygott Biggs in December 2017 as the Paralegal and Business Support specialist.
In my role, I have a lot of communication with candidates of the millennial generation, which currently accounts for 35% of the UK workforce and by 2020 will represent 50% of the global workforce according to a study by KPMG. As a Millennial myself, I thought I would cover some of the current trends influencing Millennials decisions in the workplace.

Motivating Factors

•    The importance placed on company culture is central to Millennials' job searches and is often the key factor when making decisions on job offers. It is becoming less about a 'work-life balance' and an increased focus on a 'work-life blend'. This change has developed through Millennials having a 'balance of goals' which has led to a different meaning of success. Millennials are no longer solely concerned with professional goals and achievements, there is a growing emphasis on personal targets and welfare e.g. running a marathon or looking after their mental health.

•    For firms to remain attractive to Millennials, they have to recognise that the goal posts have shifted. Flexible working hours, working from home and unlimited holiday are all benefits which are becoming common place.

•    This change in Millennial's focus, I believe, can be attributed in part to the growth of in-house roles in the legal sector. Law firms are now not only competing with each other but also now with in-house legal teams, which has been our fastest growing sector, post-recession. Employee benefits such as flexible working hours, working from home and even gyms in the workplace are nothing new with in-house legal roles and it is prompting law firms to adapt in order to remain attractive.

•    Work environment and office design are also growing in importance and is an area where in-house working spaces have tended to lead the way. We have noticed the change in law firms' offices who are beginning to adopt office designs more akin to in-house environments with open plan office spaces, work pods or booths, accessibility to hot desking and dedicated break out areas. These may seem small in isolation, but they can really influence Millennials' views on a firm.

•    Millennials are also influencing the social culture at work. They are now becoming more accustomed to developing friendship circles within the community at work. Millennials socialise more with their fellow work colleagues whether it be going to the gym, going for a drink after work or team days out. Firms where Millennials feel like they are part of a workplace community are better placed to retain talent.

Next week, Dominic will discuss why when it comes to the Millennial market, 'loyalty is dead'.